Tutor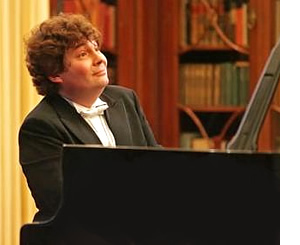 Born in Winterthur, Hans-Jürg Strub was taught by Christoph Lieske at the Winterthur Music Conservatory until the age of 18. During this time, he won various competitions. At the age of 14 he made his debut with orchestra and at 16 he gave his first piano recital, after which folllowed several recordings for Swiss Radio. Hans-Jürg Strub went on to study piano at the Music Academy in Hannover and graduated in 1985, receiving his Concert Diploma under Prof. Hans Leygraf.

Workshops with Tatjana Nikolajewa, Gaby Cassadesus, and especially the Bartók-Seminar in Szombathely with Zoltán Koscis and György Kurtág made a lasting impression and have continued to influence his musical development.

In 1981 he won 3rd prize at the International Piano Competition in Jaén and one year later attained second place in the German Music Academy Competition. Hans-Jürg Strub was subsequently sponsored for several years through grants from the "Kiefer Hablitzel-Foundation" and the "Migros Co-operative Society". He is a threefold prize-winner of the "Concours Piano 80" and was awarded the silver medal in the "Festival International de Jeunes Solistes" 1986 in Bordeaux.

After several years of teaching at the Music Academy in Hannover, in 1988 Hans-Jürg Strub began teaching a class of solo- and concert-undergraduates at the "Zürcher Hochschule der Künste".

In 1995 and 1996 he lectured at the interpretation workshop "J.S. Bach's cantabile way of playing", in 1997 he led masterclasses in Japan, founded the Interpretation Course Schloss Weidenkam in 1999, and since 2002 he leads masterclasses in Tbilisi (Georgia), where he was bestowed a honorary professorship in 2006.

Hans-Jürg Strub leads an active professional life as a soloist and chamber musician. Apart from performing in Switzerland, his main engagements are in Germany and Japan. Performances have been, among others, with the "Tonhalle Orchestra Zürich" and the "Winterthur City Orchestra". Releases on CD include a live recording of Rachmaninov's Piano Concert No. 2 and piano solo works of Mozart, Berg, Brahms and Schumann.

Contact:
Hans-Jürg Strub
Oberfeldstrasse 158
CH-8408 Winterthur
hjstrub (at) hotmail.com
www.hansjuergstrub.com